Unidro can provide a complete range of oxygen and carbon dioxide removal units to treat boiler feed water.
Thanks to the yearlong experience in the design and supply of these items, Unidro's know-how applies to all work phases: the process design of each unit, the material selection the design of suitable internals, the fabrication of the whole equipment in our own shops, the factory tests and assembly, the site commissioning and start-up.
For each application, we design the most suitable unit, select the most efficient internals (random packing, trays, downcomers). The vessels as well as the structural internal parts are purposely fabricated for our customers in Unidro's own shops, thus ensuring a fully tailor-made and quality assured product which can meet the best Client's expectations.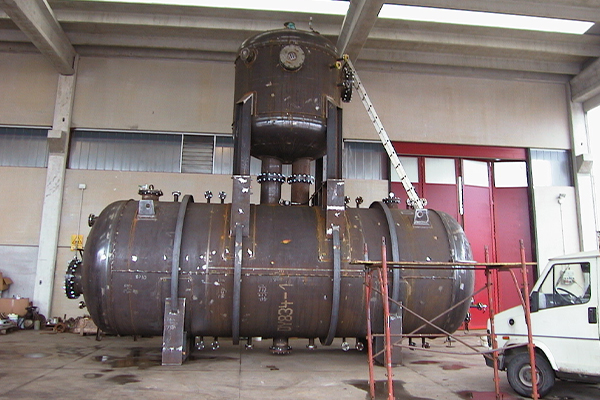 Unidro scope of supply may include individual equipment (vessel with internals) as well as complete skid packages (single or multiple equipment with interconnecting piping, instruments pumps and vacuum systems fully assembled on skid and ready to be installed).
In all cases, each piece of equipment will be completely designed by our engineers, manufactured and assembled in our shops, qualified by National Board and U-Stamped if required.
The frequent feed-back from our customers as well as the continuous improvement of our production technology ensures to our products the most up-to-date features.
Selecting our products any End User gets the guarantee of a complete after sales service which is not limited to the supply of the spare parts for the whole life of the plant but includes also our technical assistance for maintenance or upgrading and, when required, a prompt troubleshooting service by our field engineers available worldwide.