[

Rasgas, LNG and Gas Processing trains, Ras Laffan (Qatar)

]
Rasgas Projects Overview
Ras Laffan Liquefied Gas Company (Rasgas) was established in 1993 by Qatar Petroleum and ExxonMobil.
As of today, 7 LNG trains are operated by Rasgas in Ras Laffan. The company also manages the construction of the Barzan Gas Project, intended to play a significant role in meeting Qatar's rising domestic gas demand.
When Barzan Gas Trains 1 and 2 are in operation Rasgas will be the largest gas producer in the world.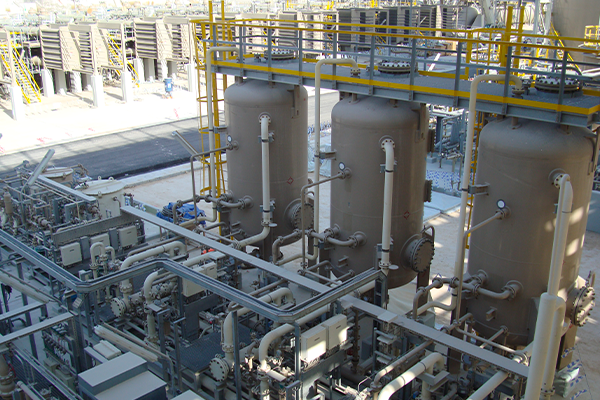 Unidro and the Rasgas projects
The different EPC contractors involved in the different project phases, including the Japanese Chiyoda and JGC Corporations, the Italian Snamprogetti and the French Technip, have selected Unidro, as internationally renowned water treatment integrator, for the supply of several utilities and process packages.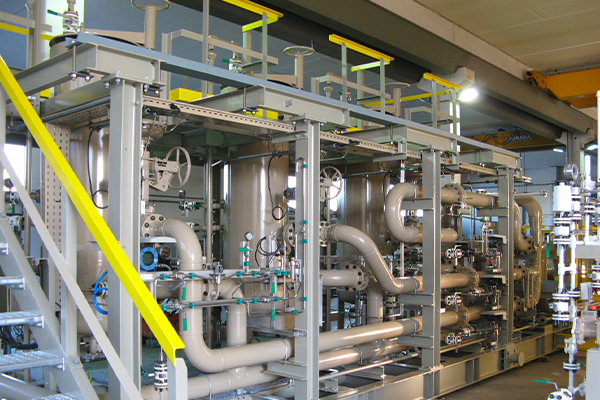 RasGas II The first contract for two packages was awarded by CMS&A (Chiyoda-Snamprogetti JV) in December 2001
RasGas III In early 2006 CTJV, a Joint Venture of Japan's Chiyoda and France's Technip, awarded to Unidro all water treatment packages for Rasgas III project
Barzan In 2011 Unidro was awarded by JGC several packages for the Barzan Project. The scope included a feasibility study and pilot test for the treatment of a process waste water from TGT which leaded to the design and supply of a complete package to decontaminate the stream and make it suitable for reuse in irrigation.