Unidro Presence in the US
The availability of low cost natural gas has reduced operating costs of large petrochemical plants down to modern day record lows which has created a "once in a century opportunity" for the petrochemical industry. Major domestic and foreign companies are investing in large onshore and offshore projects in the southern USA area. Houston Texas, Baton Rouge and Lake Charles Louisiana are places where much of the investment is taking place. Unidro has noticed this business opportunity and is presently active in some of the projects with a plan to increase this activity.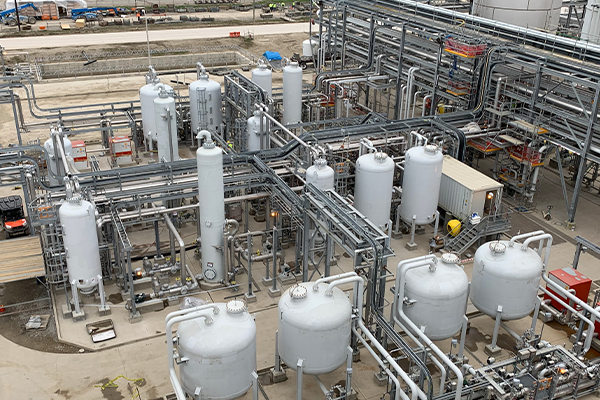 Shintech Ethane Cracker Project, Baton Rouge, LA
EPC Toyo Engineering from Japan and Shintech, who are a subsidiary of Japan-based Shin-Etsu Chemical, have selected Unidro for the design and supply of the entire 600m³/hr water treatment unit, a 40 m³/hr waste water treatment unit and a 360 m³/hr side stream filtration system for the new cracker plant being realized in Plaquemine, LA.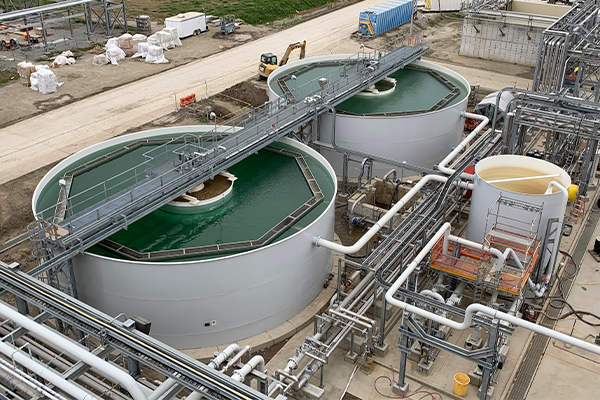 Natgasoline Methanol Project, Beaumont, TX
OCI N.V. is a global producer of natural gas-based fertilizers and industrial chemicals and through their subsidiary, Natgasoline, a methanol plant is being built in Beaumont, Texas. This project is thought to become the biggest methanol plant in the USA based on production capacity. OCI engaged into direct contract with Unidro for the supply of a 250 m³/hr demineralizer water treatment unit. The system was completely skid mounted in our shop.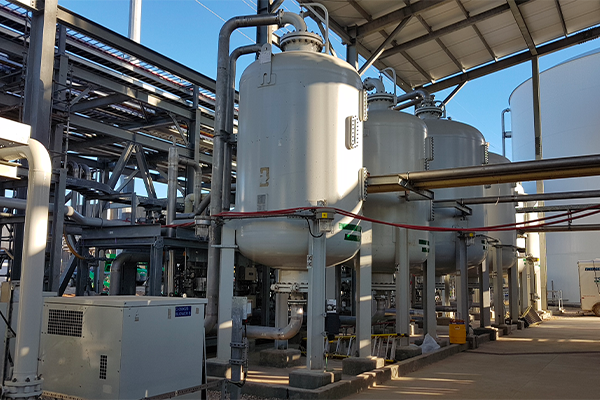 Chevron Phillips Chemical, USGC Ethylene Project, Baytown, TX
The USGC project includes a 1.5 million metric tons/year ethane cracker to be built at the Cedar Bayou facility in Baytown and two 500,000 metric tons/year capacity polyethylene facilities to be built in Old Ocean, Texas. EPC Contractor JGC from Japan and the End User selected Unidro for the design and supply of two packages consisting of an aqueous ammonia storage package and condensate carbon filters.
The units have been successfully started-up and smoothly running for few years. In 2021 an additional condensate treatment train has been awarded to Unidro and will be delivered end of 2022.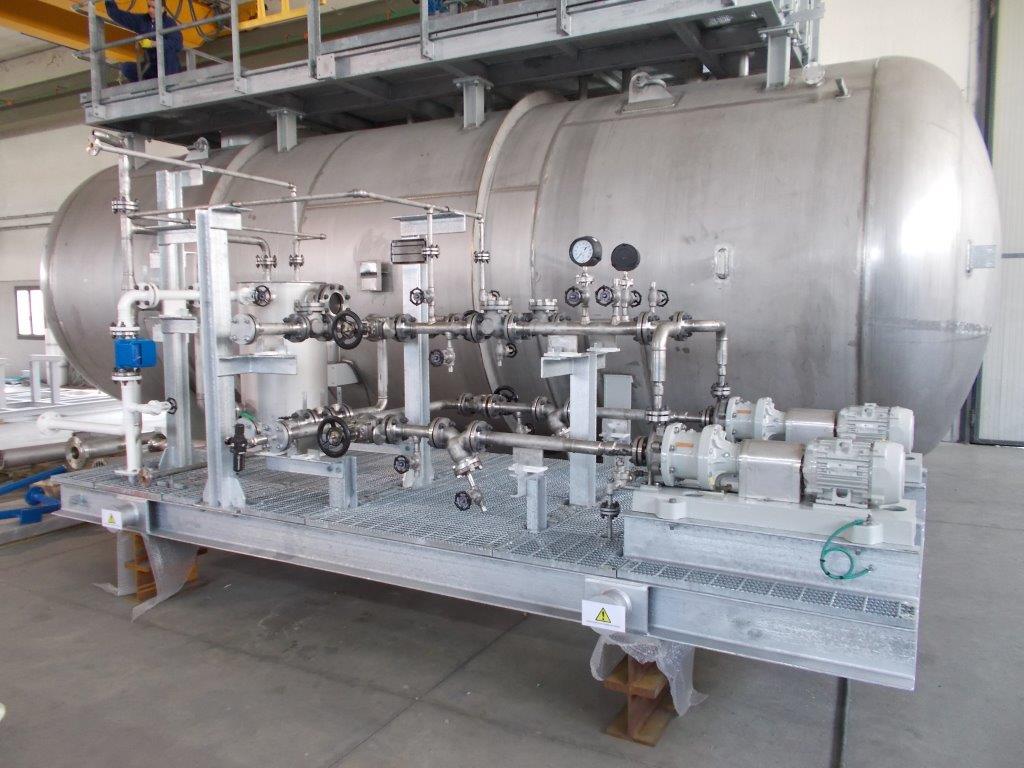 Skyonic (Austin, TX), Capitol Skymine Project, San Antonio, TX
Located in San Antonio, Texas, the Capitol SkyMine is the first facility implementing the SkyMine® process which is a patented technology to remove carbon dioxide (CO2), acid gases such as sulfur oxides (SOx), nitrogen oxides (NOx) and other heavy metals from the industrial waste streams. As the process requires an ultra-purified saturated brine, Unidro has been selected to supply a complete 100 m³/hr brine treatment train along with a clarifier, polishing filters and chelate resin unit.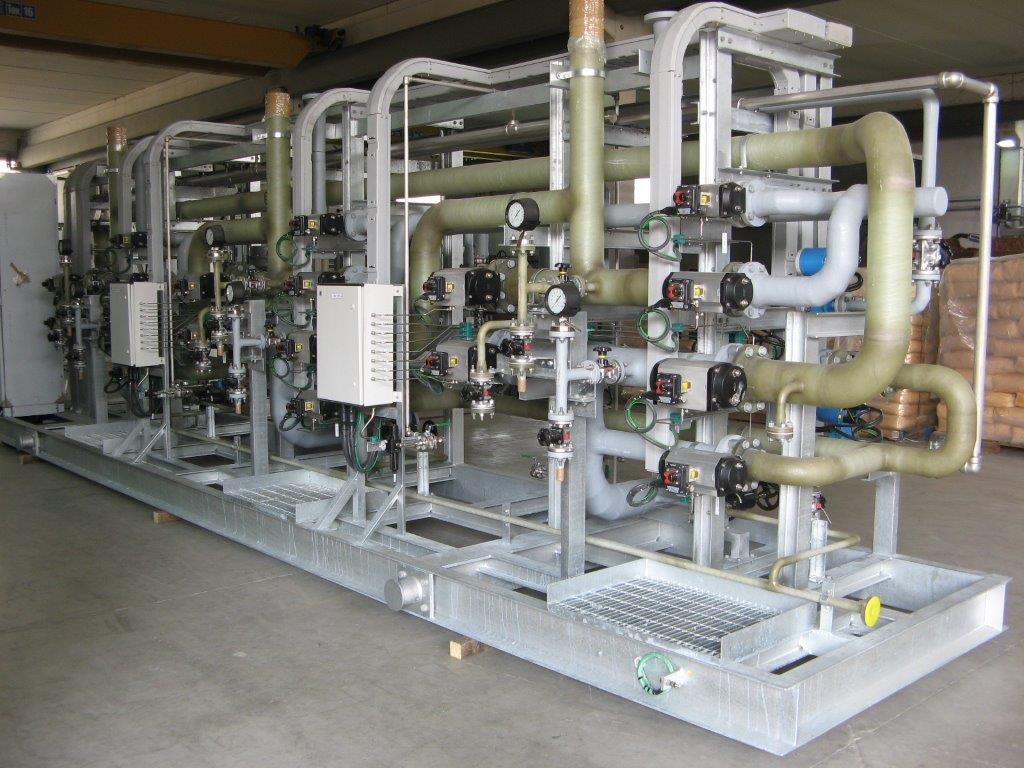 Exxon Mobil and Qatar Petroleum, Golden Pass LNG Project, Sabine Pass, TX
This large expansion project will add liquefaction and export capabilities to the existing terminal in Sabine Pass, originally intended to be a gas regasification facility, and is planned to be operational in 2024.
The project's estimated send out capacity will be around 16 million tons of LNG per year. The new facility uses the existing state-of-the-art tanks, berths and pipeline infrastructure. In addition, new facilities for natural gas pre-treatment and liquefaction will also be constructed.
Unidro has been selected by Exxon Mobil and Qatar Petroleum (End Users) and Chiyoda, CB&I and Zachry (Epc Contractors) as supplier of all WT and WWT Systems for the Golden Pass LNG Terminal in Texas.
As of now (H2 2021) the units are being completed and tested at our shop. Shipment to site, according to the new schedule taking into account the pandemic impact, is being planned in H1 2022.