Solid-liquid separation
The separation of solids from liquid streams involves very "traditional" techniques such as clarifiers, thickeners as well as more advanced concepts as lamella separators and tube settlers. In both cases, Unidro has been dealing with the technology since its early years.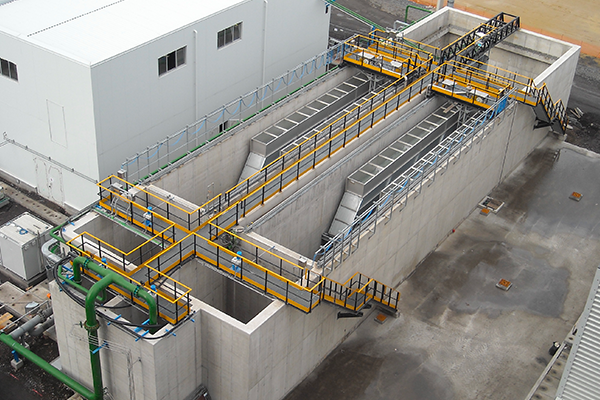 The lamella process principle
The size of the settlers is mainly determined by the velocity the water is flowing upward within the settler, as this will be the limiting factor in determining whether the solids are going to be separated or carried-over. The same result of one square of meter footprint of Unidro lamella elements would require 30m2 surface (a 6m dia tank) in case ordinary settling.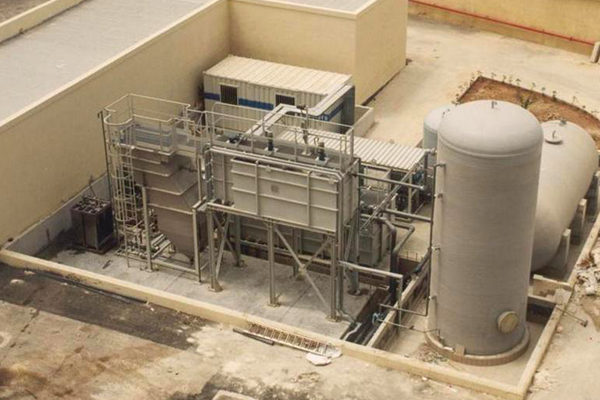 Unidro lamella settlers
Unidro Lamella settlers are available in carbon steel tanks, be pre-assembled at our shop, or accommodated in concrete basins.  They can be equipped with a sludge scraper, ON/OFF valve or pump for sludge disposal.  The package may be supplied with a flocculating tank with stirrer ahead.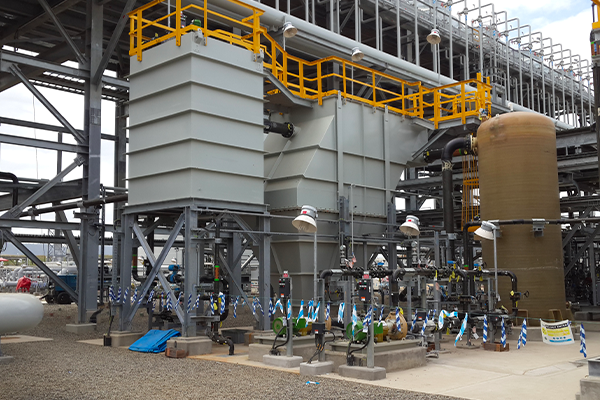 Advantages
Flexibility

: every piece of equipment is conceived to face operating conditions which may differ from original design 

Adaptability

: we select the most appropriate design with reference to process requirements and flowrate range. Each unit may be adapted to available plot area

Modularity

: our systems may be extended by adding modules to increase the water treatment capacity

Economics

: our design of the systems optimizes CAPEX as well as OPEX