Our specialists provide the best support to client team for a prompt and effective management of any trouble that may occur to the utilities units, even in emergency conditions.
As part of a SERVICE AGREEMENT or on a SPOT BASIS, a prompt and qualified support to your operators in case of troubles.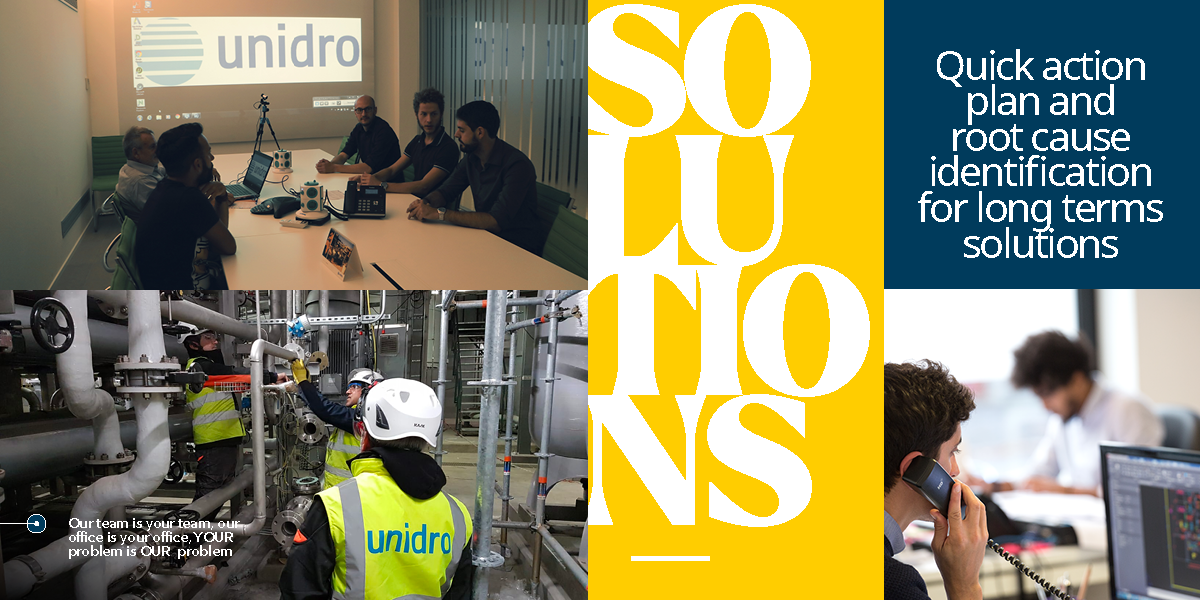 Prompt action
Immediate support from our specialists to client operation team in case of any trouble. 
The action, depending on the needs, may include remote assistance (telephone, mail, video-conference), site survey by Unidro engineers, attendance to meetings at site and/or at client's premises, contacting subvendors specialists when their involvement is required.
Root cause identification 
A detailed report with summary of the evidences and information available, first remedial actions and root causes investigation for recommended long-term solutions is delivered and discussed with operators before the case is closed.
Assistance to operators
Unidro process team can provide a specialized full support and assistance in case of any issue associated to the unit design and process. Optimization of parameters, trouble prevention, and smooth operation plans.