We offer a complete range of training schemes to match with the most specific needs of our clients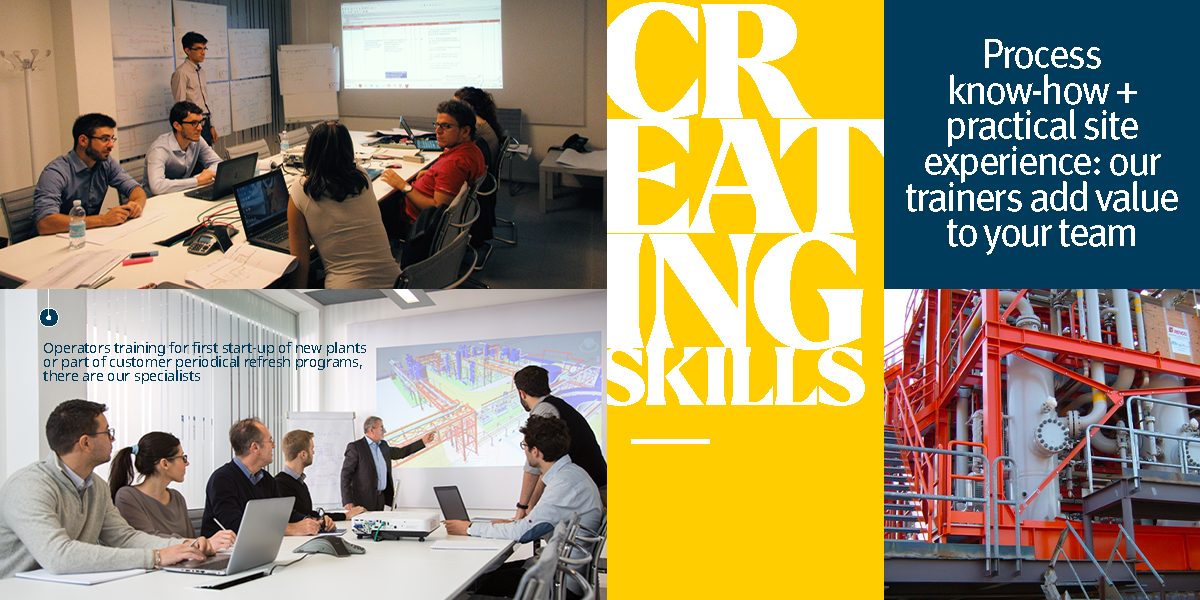 Training programs: custom tailored as everything we do 
Our training programs are designed to match the specific clients' needs and requirements. 
Training to operators, automation and control, maintenance teams, chemical lab staff, process engineers: a specific program is planned for any specialist in order to create the skills required for a safe, reliable and trouble free execution of ordinary and extraordinary operations.
A complete education package
All our programs include troubleshooting tips, safety instructions and a number of practical recommendations. Each session may include room classes as well as site activity. 
The support of slides and other educational, the distribution of technical material to the attendees, the check of the results via multiple choice questions at the end of each session are also part of each training package. The lessons may be included as part of periodical (annual) refresher training programs already existing in client organization. 
Training schemes
Our basic training schemes includes:
START Initial training sessions for operators, which may be arranged before, during or after unit initial commissioning
REFRESH Periodical refresh sessions to operators and to introduce new staff to the most critical issues relevant to the package
L/L Lessons-learned advanced sessions, to take advantage of experience made on other similar units where Unidro is involved in
We assign a process engineer with the required skills to each program. We discuss and agree with the customer the details of the syllabus in advance, in order to fit perfectly with every individual case.