The long and comprehensive professional experience of Unidro in the water and utilities related processes
is available to customers when needed.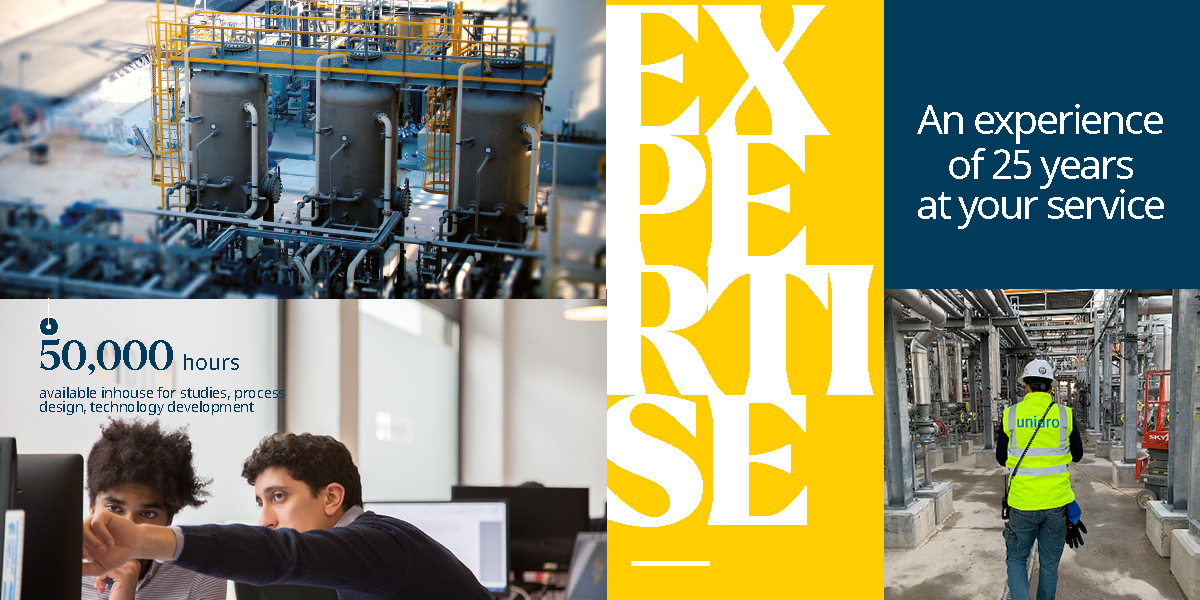 Process optimization, operation consultancy
This service may apply to several different cases, such as an existing unit modification to meet new requirements (a change in feed conditions, a new requirement on performance, an higher capacity), the check of operating parameters to optimize the performances, the evaluation of the applicability of a new technology, the revamping of an obsolete existing plant.
Value engineering, FEED
Unit optimization for operation cost reduction, optimization of upstream/downstream treatment steps in order to get better overall efficiency, retrofitting with more up-to-date technologies and much more.
The service may lead to deliverables such as Design Report with recommendations, Feasibility Study or even a complete FEED.
Otherwise, it may be limited to simple advices and suggestions.
Feasibility studies
Unidro's expertise in design, supply and operation of packages is available to support Client's new initiatives. Process study of new utilities units, basic design, economical evaluation.
Comparison of different available technologies to allow the organization to take decision. Collection of site data, sampling programs and analyses. Lab test, site pilot units.