[

Precoat Filters for Brine Treatment

]
Description
Saturated brine to feed the membrane process for chlor-alkali plants has to be purified in order to remove suspended solids prior to feed the chelate resin unit for hardness polishing.
The quality required at the resin treatment step makes the filtration process very crucial in the overall brine treatment. The precoat filtration technology has proved to be the most appropriate for this case.
Unidro experience in precoat filtration of different process stream has been applied to brine treatment in the past years with success.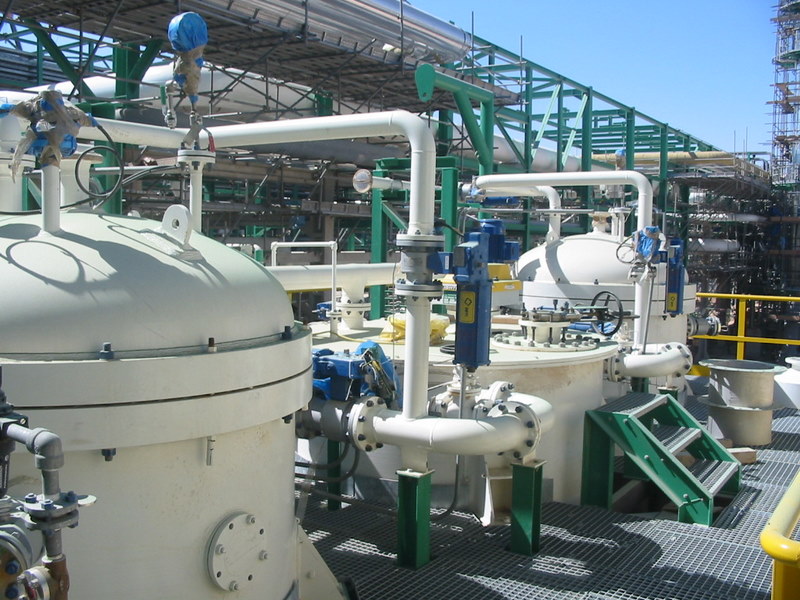 Equipment Features
UNIDRO precoat filters for brine purification are automatic vertical candle type precoat filters, whose unique candles design allows to reach the required performances in terms of quantity and size of the acceptable suspended solids at filters outlet.
Namely, two types of candles are available and can be installed in Unidro brine filters: carbon porous candle elements or special fabric wrapped candles. The latter are suitable for the dry discharge of the sludge.
In both cases, the automatic operation sequence is specifically designed for the brine treatment and takes into account the peculiar characteristics of the fluid.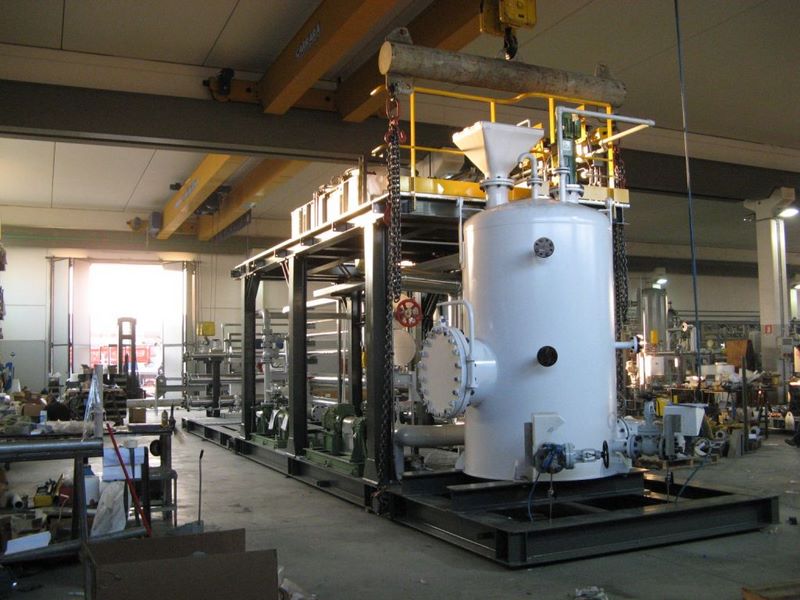 Material Selection
The material selection for the internals and filters accessories is very critical when dealing with hot saturated brine. Unidro experience in this field has led to the optimisation of material selection. As far as the porous carbon filter candles are concerned, the material selection includes special hard rubber joints and fittings, combined with lined bolts and protecting covers/caps as required to hold the individual filtering elements. As far as the fabric wrapped candles, special high resistant plastic elements are combined with titanium accessories where metallic parts are required for fixing.
Of course, internal lining of the vessel is with low calcium natural rubber.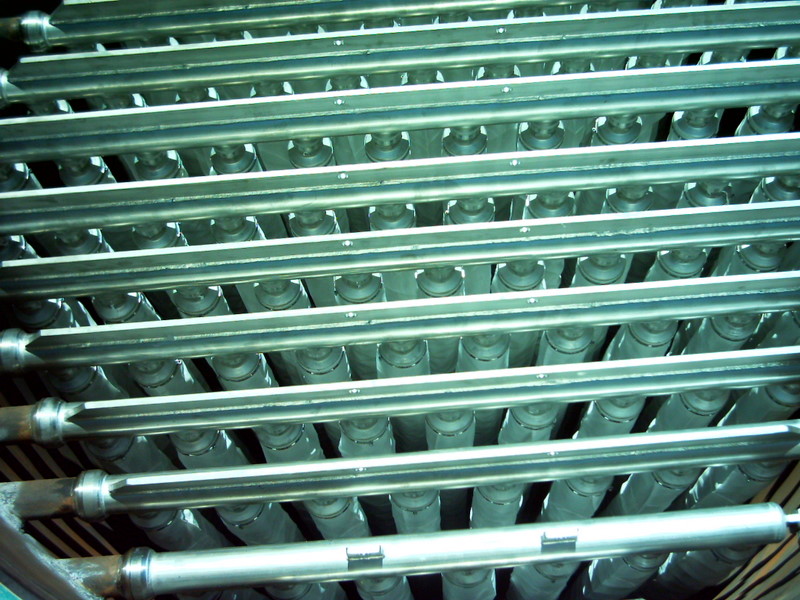 Filtration Package or Complete Brine Treatment System
Unidro scope of supply may be extended to the whole brine treatment trains or limited to the precoat filters package. In both cases the filtration unit includes multiple filters with interconnecting piping, precoat preparation and loading system, backwash accessories and sludge collection for disposal, instruments, control system). If required the package can be fully assembled on skid and ready to be installed.
The whole package including filters, piping, skids are completely manufactured and assembled in our shop, U-Stamped if required.